Thank you to my lovely followers! I said I'd do a giveaway once I reached 50 followers, so I'll definitely put some stuff together. I have a few ideas; I'll include products I've blogged about, so the giveaway is relevant to the content of my blog and not just a pathetic attempt to get more followers (as some bloggers get accused of this!). I know I want to give away some nail stickers since I never shut up about them. :P
******************************************************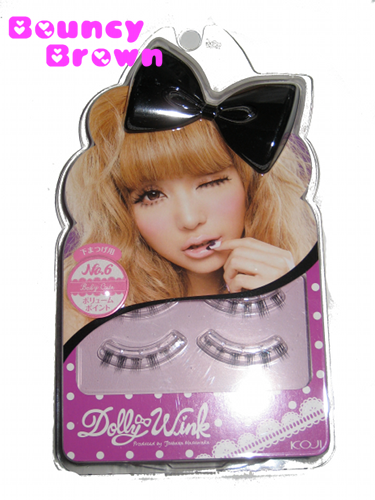 I finally went down to Mitsuwa Marketplace for Dolly Wink lashes and they had exactly what I wanted-- Baby Cute!! They actually have a wonderful selection. If they were cheaper, I'd buy them all. I'll post pics next time I wear Baby Cute.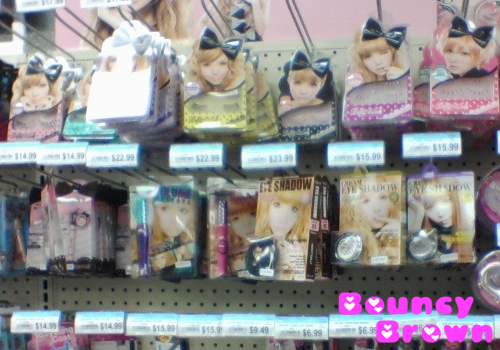 I also bought a new eyebrow pencil because my Rimmel one is running out. The brand is Spring Heart and I couldn't believe it--the color is literally exactly the same as Rimmel's Hazel. It's a twist-up pencil which may be nice. Sharpening my Rimmel eyebrow pencil is slightly annoying and can get messy if I'm not careful.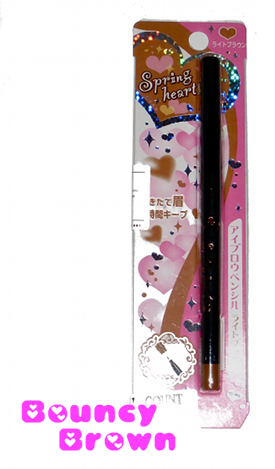 ******************************************************
I went to a punk/garage rock show at a bowling alley on Sunday night. White Lung was here from Canada; they are super good!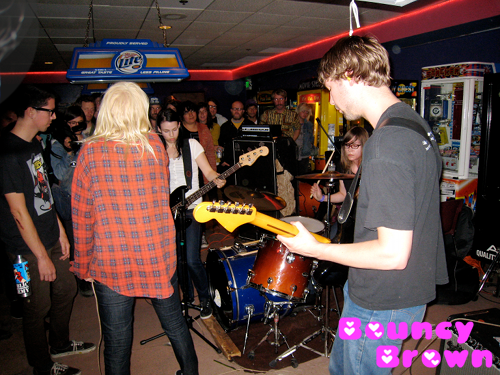 It was weird, I was dressed pretty rock and roll (leopard print dress and motorcycle jacket) but everyone was dressed in unflattering 80's thrift store garb so I totally stood out. A lot of people smelled
horrible
and they weren't even gutter punks, they were just stinky people--I think it was their clothes. The girls in White Lung were probably the only clean and good-smelling people there and they have been on tour and would have an excuse to not be super clean.
It's funny, I get kinda annoyed when I see people dress "punk" or "rock" when they don't even like rock music. My huge pet peeve is when people will wear a band t-shirt when they don't like or even know the band. However, after that night I wonder people look at me and think I'm into pop or dance music or something since I wear trendier clothes.
Coincidentally, Hunx from Hunx and his Punx was in the audience. I wanted to say hi but I didn't want to be a big nerdy fan. He's actually
really
handsome, almost like Blaine from "Glee" but even better looking. BTW, I didn't get close enough to smell him, but he looked like he smelled ok.
******************************************************
I start a new job in the morning and I'm so nervous! I hope my new co-workers like me! I am a worrier when it comes to things like meeting people I want to like me. It'll probably be ok, I'm smart, capable and I can be outgoing when I need to be. Please mentally send me good wishes!! ^-^